Last weekend was one of the most fabulous extended weekend stay-cations I've ever experienced. New York has so much to offer that it's rare to feel as if one is fully taking advantage, but this weekend with a combination of friends coming into town, getting some movie-watching in before Oscars weekend, and the kickoff of Harlem Restaurant Week, it felt incredible to be one of many that chose to stay in NYC during a long weekend and do things to actively appreciate this unbelievably incredible city that has a multiplicity of greatness to it that I am humbled by.
Friday
Riverbank Run
Eager to see my guy who was in town for the weekend, I rushed home after work to join him for a run around the track at Riverbank State Park. The cold literally made my phone stop working and while I was at first severely disappointed to go on a music-free run, I eventually began to enjoy the meditative experience of running (jogging, really) in silence.
ROKC Ramen + Double Date
I live in upper West Harlem, which is apparently the land of hidden gems. At the suggestion of my roommate, we went on a double date to ROKC, which has fabulous ramen, cocktails, and wait staff. I couldn't recommend it more.
Saturday
Soulmates SoulCycle
This was unlike any other Soul Cycle class I'd ever experienced. It was led by Sue and Sean, a couple that met at SoulCycle, and are now both instructors. Between sharing their love story and playing cute 80s love songs, they led a sold-out class at W77.
I Am Not Your Negro Documentary
This was by far the highlight of the entire weekend. I Am Not Your Negro should be required viewing for every American. I remember sitting in my high school English class, desks re-arranged in a circle, for the purpose of discussing Baldwin's essay "If Black English Isn't a Language, Then Tell Me What Is." It is so rare that we get to contextualize change-makers on their own terms. At the end of the documentary, the credits Written by James Baldwin appeared on the screen and they seemed so appropriate; even though the documentary was made after his death, his words leave a legacy that this world – this country in particular – need so desperately right now. I am planning on doing a Baldwin author study group this summer – let me know if you want in!
Harlem Shake
After we left the Magic Johnson Movie Theater, we walked the few blocks to Malcolm X, trying to process the film and yet unable to process it all at once. We arrived at Harlem Shake, got burgers and beers, and talked about the place of all of this in our world today.
Red Rooster
We did not want to leave Malcolm X that night. It was bumpin. So, we walked into a totally crowded Red Rooster, ordered some drinks, and danced and talked some more. It was the perfect Harlem evening.
Sunday
Yoga at Laughing Lotus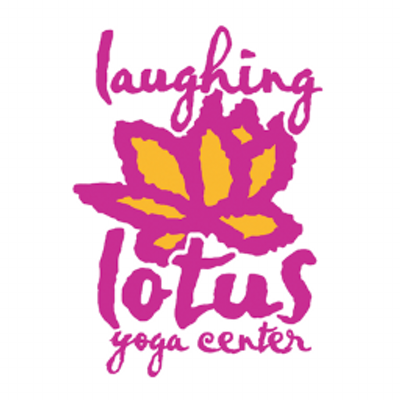 We woke up on Sunday because the boyf had a soccer game to go watch and I had some yoga to do. This Soul Sweat class was true to its name and by the time we reunited on 14th St, I needed some food.
Taim
The fact that Taim isn't packed for how incredibly delicious it is baffles me. To me, my family, and everyone else I know that's gone there, it is the best Israeli food in the city (I highly recommend the sabich – eggplant and egg – sandwich)!
Toilet Paper Exhibit at the Cadillac Showroom
We then took a walk to the Cadillac Showroom, a totally weird place with a fantastic Joe the Art of Coffee inside. I don't completely understand what the exhibit was about, but it was definitely fun to walk through. I'll let the pictures speak for themselves.
Monday
Call Congress

I woke up on Not My President's Day, put on my Nasty Woman t-shirt and started calling congress using 5calls.org, which now has an app that I highly recommend downloading.
Chelsea Market
We then went down to Chelsea Market, followed by Milk Bar, for some lunch and good company.
The Bachelor
In the evening, my roommates and I opened a bottle of wine and settled in to watch The Bachelor. These cozy moments of connection aren't anything short of critical of our popular culture today, and I mean that in the most fun way.
Tuesday
Arts 'n Crafts
My stepmother dropped off my 9-year-old sister at 8:45am Tuesday morning. The first stop on our day together was to a pottery studio on the Upper West Side, Little Shop of Crafts.
Books of Wonder
I have found it tremendously comforting to spend time in bookstores lately. Being surrounded by literature that opens up new worlds and possibilities is deeply healing and inspiring. The sis and I each chose three books, found a bench, and began to sample them all by reading the first chapter of each, before choosing one to continue with.
Yoga at Laughing Lotus
I ended the day in one of my favorite ways – with a wonderful heart-opening Lotus Hour.